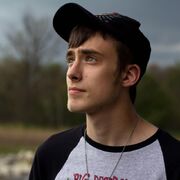 Hey, fellow gas mask colletors, my name is Jeremy. I am known on Youtube as "FirebirdJP." I am co-founder of the Gas Mask and Respirator Wiki, and the co-founder of the Facebook group, "Gas Mask Collectors' Community (GMCC)."
Gas masks have been my passion for over six years now, and my love for them is undying.
I started collecting after I bought a USSR SCHMS gas mask for Halloween when I was 13 years old. I had a lot of fun with the mask, but after that Halloween night, I sort of forgot about the mask. I then one day picked up the mask and really studied it, and figured out how mine was broken and how they actually work.
After that, my knowledge grew, along with my collection. My second gas mask was the Israeli 4A1, which I fell in love with too. After that day, I knew I was hooked to gas masks, and I just had to have more.
And after six years, my collection has grown. A lot.
I now own 52 gas masks (as of November 29th 2012) and I have put well over $2,600USD into my growing collection. I am extremely proud of my collection, even if it is small compared to other collectors.
My Youtube channel has a little over 660 subscribers and 121,000 video views (as of November 29th 2012), and to be honest, those numbers are shocking. I never thought anyone would watch my videos. I love all of my subscribers and what they have done for me. They keep me going, and to further my collection, to keep them entertained with my brand new purchase.
In the near future, I plan on owning well over 100 gas masks, and this goal cannot be far from now, consider on how much I buy them. I have no intentions on stopping, they mean too much to me (and my girlfriend doesn't mind them all that much, so... BONUS POINTS FOR ME!)
Ad blocker interference detected!
Wikia is a free-to-use site that makes money from advertising. We have a modified experience for viewers using ad blockers

Wikia is not accessible if you've made further modifications. Remove the custom ad blocker rule(s) and the page will load as expected.